BRANDS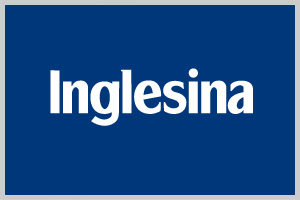 A new born baby. Life begins. The first trip to home, the firsts strolls, the first incredible achievements. Witnessing these moments represents the essence of Inglesina's work and it gives profound meaning to the responsibility that is entrusted to Inglesina. That is why, every day, Inglesina commits to providing products and solutions that ensure the best of the babies' well-being, during their journey to discovering the world.
The people who work at Inglesina are parents too and have experienced the emotions of having children. The birth of a baby brings great joy and at the same time, great responsibility. This is why, for over fifty years, Inglesina have worked hard so that mums and dads can relax when their baby travels in an Inglesina, dedicating their selves to babies with enthusiasm and passion.
Inglesina's objectives are comfort, safety and functionality. Their tools are research, innovation and style.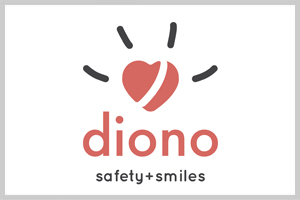 From the beginning, Diono's commitment was to build a proud legacy of safe, thoughtfully designed car seats and travel products. Diono has been recognised with more than 50 international awards, and continues to provide customers with products that meet the highest standards of safety, quality and value. Diono now serves consumers in over 50 countries around the world and remains dedicated to serving them with a spirit of innovation and an unwavering commitment to safety with a wide range of best-selling and new products all designed for safe and easy travel in style and comfort.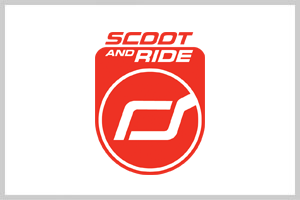 Going back into the year 2010 looking for mobility concepts driven by user needs, a team of Austrian designers came up with the first sketch to convert a kids scooter into a balance bike. Most of their attention was drawn towards creating one fully-fledged product without compromising any benefits of a normal Scooter or a normal Bike. The goal was to ensure both functions – scooter & bike – were available at the same time which means anytime, everywhere and without the need of any tool.
In 2012 the company was officially founded under the name Scoot & Ride - Scoot of Scooter & Ride of Ride On Toys.
In 2013 they won the ISPO Brandnew and the ISPO Family Awards, in 2014 they won the Red Dot Design Award and in 2015 they won the Tillywig and the Toy Awards.
Today, all Scoot & Ride products function by simply pushing a button forward to convert a scooter into a bike or reverse.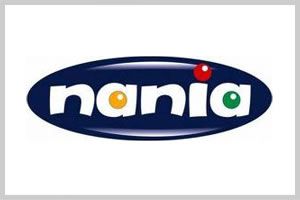 From concept through design, development and manufacture of molds, TEAM TEX command
and control every link in the chain of production. Marketing and distribution are carried
through to its various subsidiaries: Team Tex, Tex Team America, Team Tex UK, Team Tex
Sud Americana, Kidimsitz - Germany Renoteam - Poland, Russia Team Tex. TEAM TEX can
claim to promote "Made in France" in the world.
Since 2006, a license was signed with Ferrari world exclusive for the production and
distribution of a full line of car seats in the image of the Prancing Horse. Historically, child
safety in cars is our concern. Nania products strictly adhere to the latest safety standards
subject to strict regulations in Europe and worldwide (ECE R44/04, FMVSS 213, SABS 1340).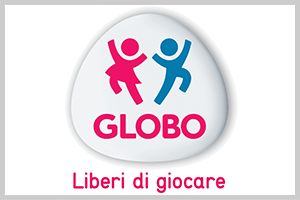 Carla and Giovanni Ortolani founded Globo in 1982, starting with their most consistent asset: their entrepreneurial passion. The company has grown over the years at an impressive pace but staying coherent with its mission and following a path of measured steps.
At Globo they believe that the right to play belongs to all children, without exception. They consider its presence as fundamental in every step of that wonderful path that leads each of us to become a man. Their responsibility, even to parents, is to facilitate and support this process with safe and challenging toys. Their task is to explore the world of fun selecting only the most suitable products in order to free the power of imagination, the power of creativity, musical talent and mental flexibility.
Skills that transform every child who is free to play, to a child who is free to grow and become a fully developed person.
Some of Globo's brands are Vitamina G, Legnoland, Bimbo, Kidea, Sbelleti, etc.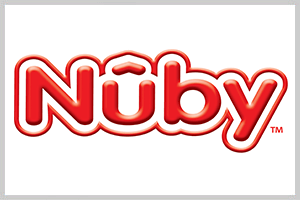 NûbyTM strives to make the lives of parents and children easy, simple and fun so they can enjoy the most wonderful experiences of growing up. NûbyTM is dedicated to providing high quality, innovative products that are inspired by nature. NûbyTM's expertise covers all the important and exciting stages that parents encounter when their baby develops and grows, helping them to make important decisions along the journey of parenting.
NûbyTM is distributed in over 155 countries around the world by carefully selected partners and distributors and has been loved by millions of babies and families worldwide for the last 35 years. All of the products were developed to support a safe and healthy oral development for babies and toddlers.